United Nations Children Fund (UNICEF)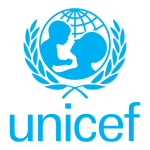 Agency:
United Nations Children Fund (UNICEF)
Description:
UNICEF has been working to identify and respond to the rights of children. We have supported programmes in health, nutrition,education, water and sanitation, child protection and legal reform, HIV/AIDS, among others. The goal has gone beyond mere survival and development to include active participation of children as well as the full implementation of their human rights. UNICEF is the driving force that helps build a world where the rights of every child are realized. UNICEF was created with this purpose in mind – to work with others to overcome the obstacles of poverty, violence, disease and discrimination. We have the global authority to influence decision-makers,and the variety of partners at grassroots level to turn the most innovative ideas into reality. We believe that nurturing and caring for children are the cornerstones of human progress.