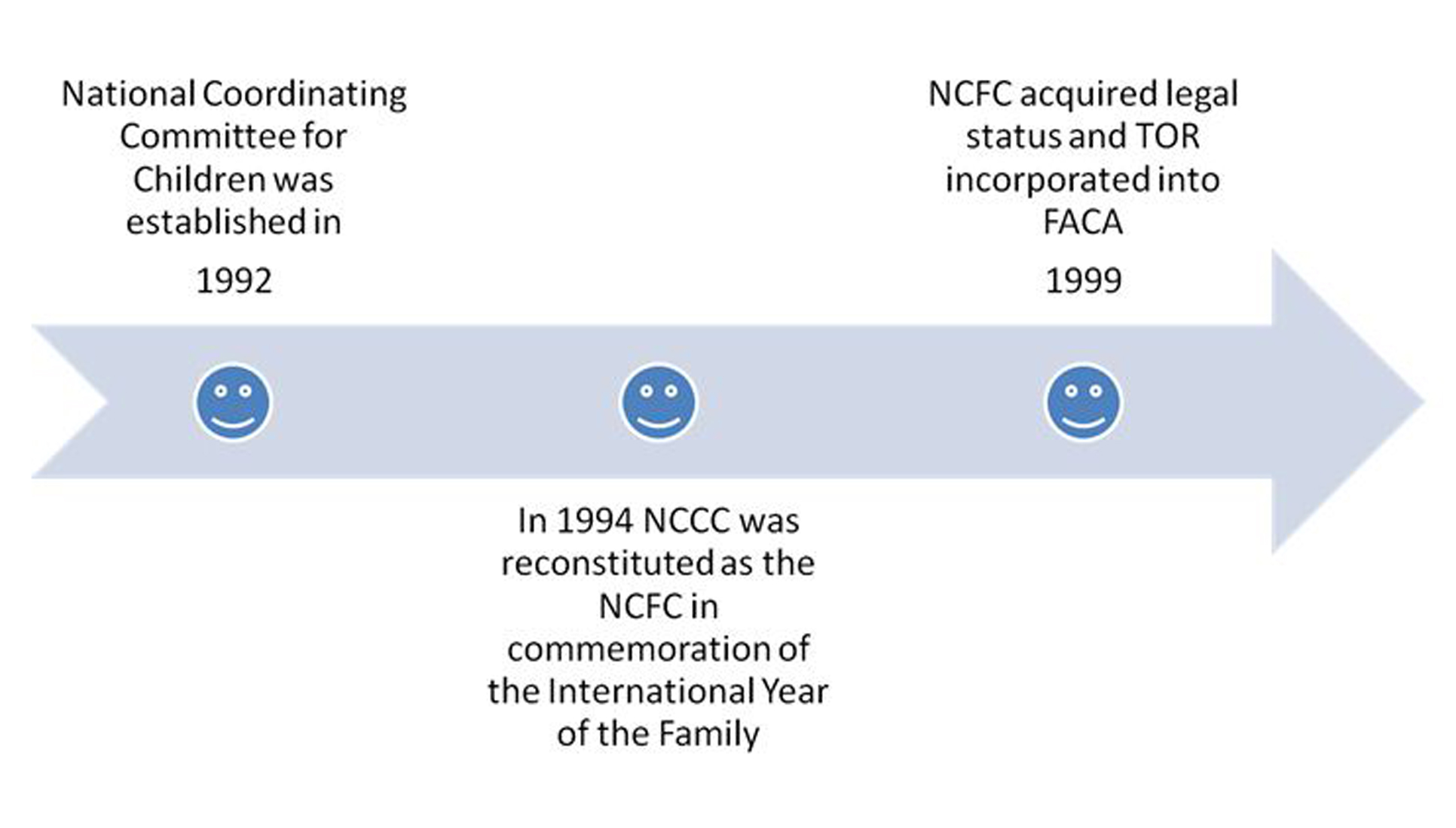 National Committee for Families and Children (NCFC) was launched in 1994 as the major advisory body to the government on family and children's issues. It was established in recognition of the International Year of the Family. This committee succeeded the National Coordination Committee for Children, which was established in 1992. In 1999, a Statutory Instrument was passed which gave the NCFC legal status and outlined its terms of reference as follows:
Promote, monitor and evaluate the implementation of the Convention on the Rights of the Child (CRC), and ensure that the government meets its national and international obligations as a party to the Convention.
Promote, monitor, and evaluate the implementation of the goals reached at the World Summits on the CRC.
Promote public awareness on national legislation affecting families and children and facilitate the effective and efficient planning and coordination of efforts among and between non-governmental organizations, service clubs, churches and other organizations involved in the provision of services for families and children.
Promote the standards of protection and care for children contained in the national legislation and in the CRC.
Recommend and advocate at different levels of Belizean society for policies for the care, protection and maintenance of families and children in Belize.